11先5走势图 www.ndxmi.com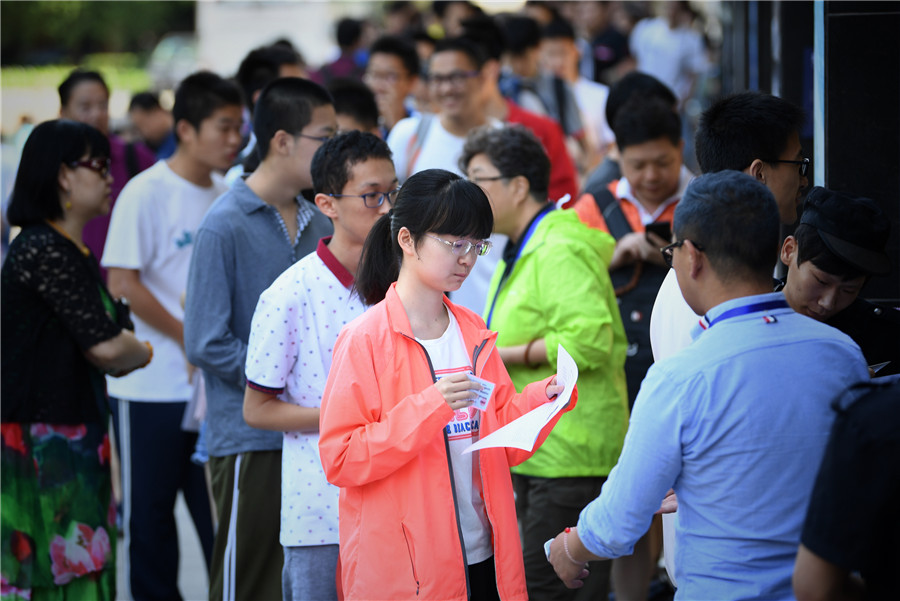 Students take an independent enrollment exam organized by Beijing's Tsinghua University in June. Those who excel get an edge to enter the prestigious university. [Photo by Hao Yi/For China Daily]
Authorities in South China's Guangdong province have announced a comprehensive reform of the college entrance exam, also known as gaokao, allowing students to have more choices for their exams.
The change will cover the students who entered high schools in the fall of 2018 and later, allowing them to have up to 12 combinations of subjects instead of the current two choices between arts and science for their exams in accordance with their hobbies, interests and specialties, according to the education authority in Guangdong.
"The exams will be held twice a year – in spring and summer, respectively," said Jing Lihu, director of the Guangdong Provincial Education Department.
The spring exam will target students from high schools, secondary vocational schools and middle schools, for enrollment in higher vocational colleges.
The summer exam will be in line with the existing gaokao schedule, covering high school graduates who are about to be enrolled in undergraduate colleges and universities.
"The new gaokao system will help reduce students and parents' anxiety in choosing subjects and prompt new teaching methods to let students choose major courses in a more scientific manner and reduce the overemphasis on the exam," said Zhang Minqiang, a professor at South China Normal University.
Guangdong is one of the eight provincial-level regions that announced plans to reform gaokao on Tuesday, marking the third batch of pilot regions to launch the reform.
The State Council issued a circular in 2014 initiating the first round of comprehensive reform of the college entrance exam, with Shanghai and East China's Zhejiang province taking the lead in carrying it out.
Beijing, Tianjin, and East China's Shandong and South China's Hainan provinces, in the second batch of four pilot regions, started their reform programs in 2017.
Responsible editor: 石一涵